Candy HeartchiEdit
Candy Heartchi is a sweet character who loves everyone.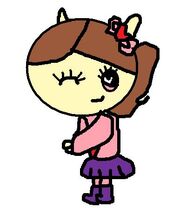 Her favourite colour is pink and her favourite shape is hearts.
How she dress like
Edit
Candy Heartchi has two cat ears and she wears two pink bows with a red heart. She has brown hair with a ponytail and she wore a pink sweater also with the red heart with it. She has pale skin. She wore a purple skirt, pink stockings and purple boots too.
Mood and some others
Edit
Her mood is kind and happy and many people called her Heartchi because Heartchi is her main/real name.
She lives in the town of Girl City.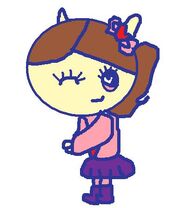 Ad blocker interference detected!
Wikia is a free-to-use site that makes money from advertising. We have a modified experience for viewers using ad blockers

Wikia is not accessible if you've made further modifications. Remove the custom ad blocker rule(s) and the page will load as expected.