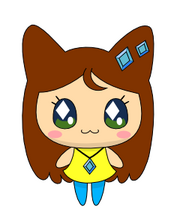 Kurosantchi
(クロさんっち) is the "Tamasona" of user Himespetchi, and she is also a character who will appear in
Tamagotchi Hiwa~!
Her boyfriend is Nanotchi.
Personality
Edit
Kurosantchi is quiet and shy, but she loves Nanotchi. She likes weird stuff and sometimes has random mood swings.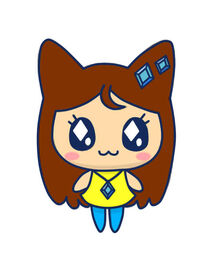 Ad blocker interference detected!
Wikia is a free-to-use site that makes money from advertising. We have a modified experience for viewers using ad blockers

Wikia is not accessible if you've made further modifications. Remove the custom ad blocker rule(s) and the page will load as expected.