MP89tchi (CC) is named after the Paris Metro rubbered tyred stock in France,Paris. To shaw how his personality looks like and more, go to http://chong-boon-primary-school-pathlight-school.wikia.com/wiki/MP_89CC for more info now.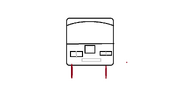 Ad blocker interference detected!
Wikia is a free-to-use site that makes money from advertising. We have a modified experience for viewers using ad blockers

Wikia is not accessible if you've made further modifications. Remove the custom ad blocker rule(s) and the page will load as expected.