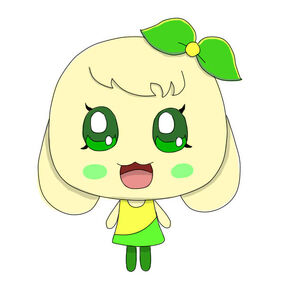 Remontchi is a female OC character from Tamagotchi by DarkMineral. She has not been on any tamagotchi release yet.
About her
Edit
Remontchi is a nice and a little shy girl. She likes to meeting her friends and to walk around. She live in a village called Voloa that's in a forest. When she is really mad, her eyes are red and she can hardly be happy. She is ace at cooking and she enjoys it. Her birthday is on 20 on September and she is 15 years old. She has a little sister thats 10 years old and her name is Raimutchi and she has a problem with her voice so she can't talk. ( I will put more later - DarkMineral)
Appearance
Edit
Ad blocker interference detected!
Wikia is a free-to-use site that makes money from advertising. We have a modified experience for viewers using ad blockers

Wikia is not accessible if you've made further modifications. Remove the custom ad blocker rule(s) and the page will load as expected.